Olopop has selected the best sources of information (webistes and app) to make the best cocktails in a snap.
You have enough of your eternal mixes vodka-red bull / vodka-soda / vodka-vodka / rum-coke… and don't have the motivation or ideas to innovate? Good and memorable parties are based on small details. Drinks can be an important detail especially in summer when a fresh cocktail can save your day after work.
Olopop wants you to have the best party without spending hours to organize it. That's why we have selected websites and mobile apps to help you prepare delicious cocktails easily. You don't know how to use and mix all those ingredients you have in your kitchen or on the contrary you think you don't have enough to prepare anything. No worries, there will be something for you. Bring a bit of exoticism to your guests, you'll see that even with the simplest cocktail, you will delight them.
Websites for cocktails
Our first and favorite is Absolute drinks. They give you over 3000 recipes of cocktails. First, you select your alcohol, then the taste (fruit, sweet, spicy), the type of glass and the color of your cocktail. You can then select the one you like and follow the preparation step by step. They will tell you what ingredients you need and how to mix them. There is a video for each cocktails. This site is very intuitive, and they always end up selecting the best cocktail for you.
Go to their website here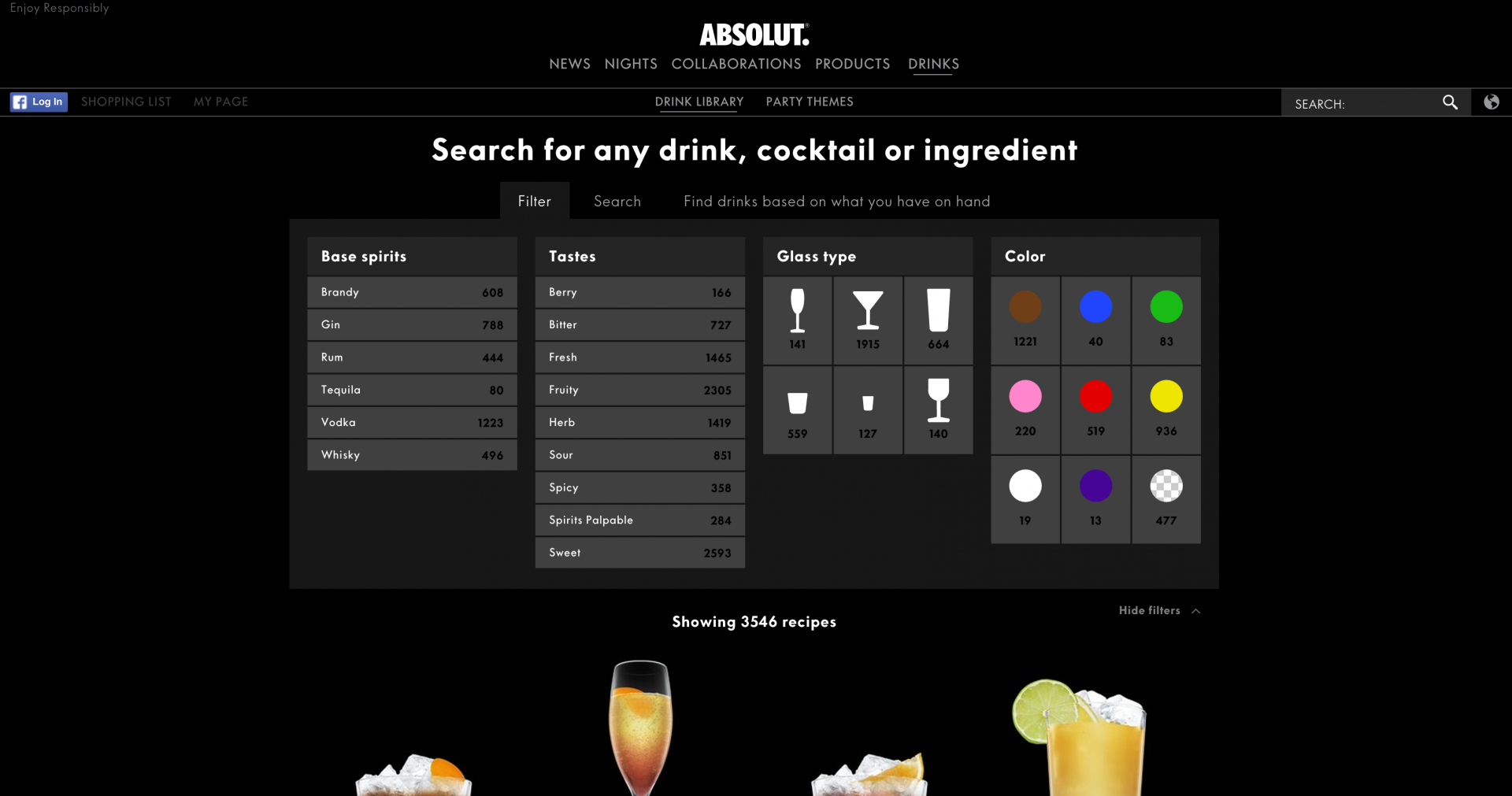 Also have a look at those websites:
Villa Schweppes: villaschweppes.com/tag/cocktails
Jamie Oliver: jamieoliver.com/drinks
Mobile Apps for cocktails
My Cocktail Bar (Android): clic here
Top Shelf (iOS): drinksapp.com/
Mixology (iOS, Android):  mixologyapp.com/
Cocktail Flow (Android, Windows Phone 7): cocktailflow.com/
Liquor Cabinet (iOS): clic here
If you want more tips to organize your parties smartly and easily, check our blog articles.